Be Prepared
'Be prepared' was the motto that I learned as a Girl Guide (similar to a German Pathfinder) growing up in Canada. In my opinion Toastmasters teaches you skills to prepare for so many situations that you may find yourself in, in life. Here are just a few examples:
As  student you have the skills to give effective presentations of your course.
Being self-employed you can persuade prospective customers that you provide valuable services and skills that they need.
If you are in transition in your career you can confidently present yourself in interviews with a potential employer.
When you're employed in an international company you often need to present your ideas to colleagues/customers and often in English.
When asked to give a speech at a friend's wedding instead of shying away you can give a memorable and entertaining speech in their honor.
Preparing to Meet You
This is us,  the project team preparing for the launch of the Bamberg Toastmasters.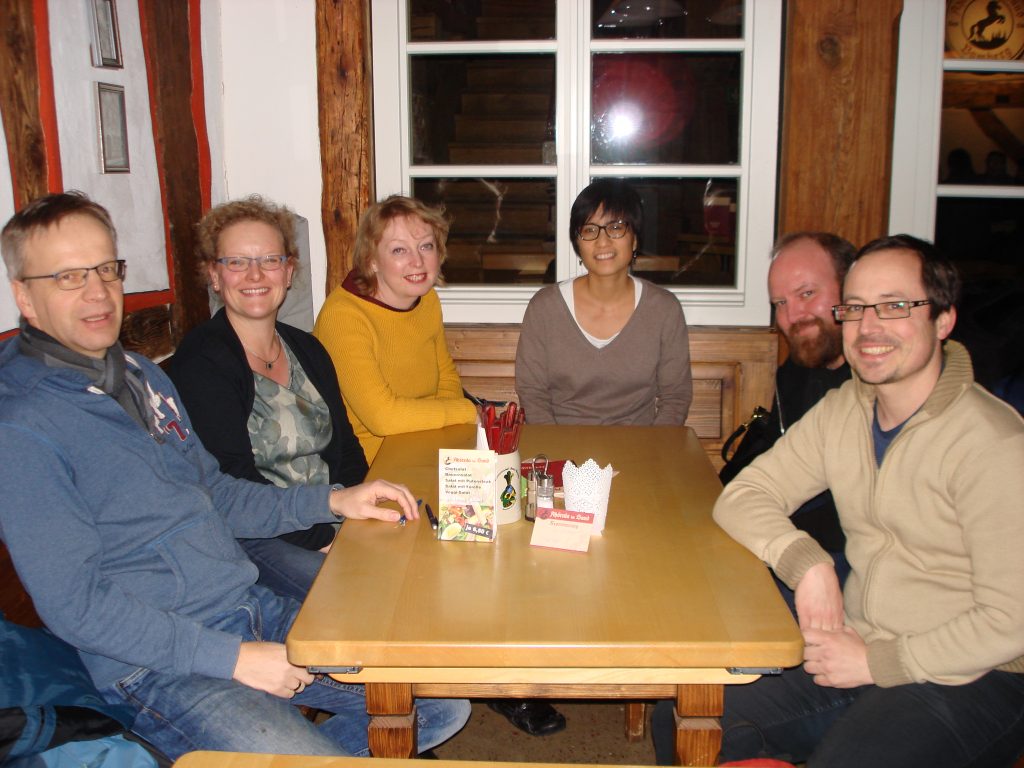 Even in our  small project team we come from different backgrounds and situations. This variety is typical of Toastmasters clubs and is big part of what makes the club meetings so interesting.
Among our small group you'll find Germans and newcomers to Germany (Canada, Russia), software developers, a student, self-employed and company-employed, in transition with their careers, or long term company employees. We are members of Toastmasters clubs in Erlangen and Nuremberg. One thing we have in common is that we have a strong commitment to becoming better communicators and leaders.
Come visit us at the  launch meeting of the Bamberg Toastmasters on March 27th, 2017.
Discover how Toastmasters can help you be prepared.