2017 has been an incredible year for Bamberg Toastmasters and we're grateful that you've been a part of it. We wanted to take a moment to thank you for all the contributions you've given this year.
Our highlights in 2017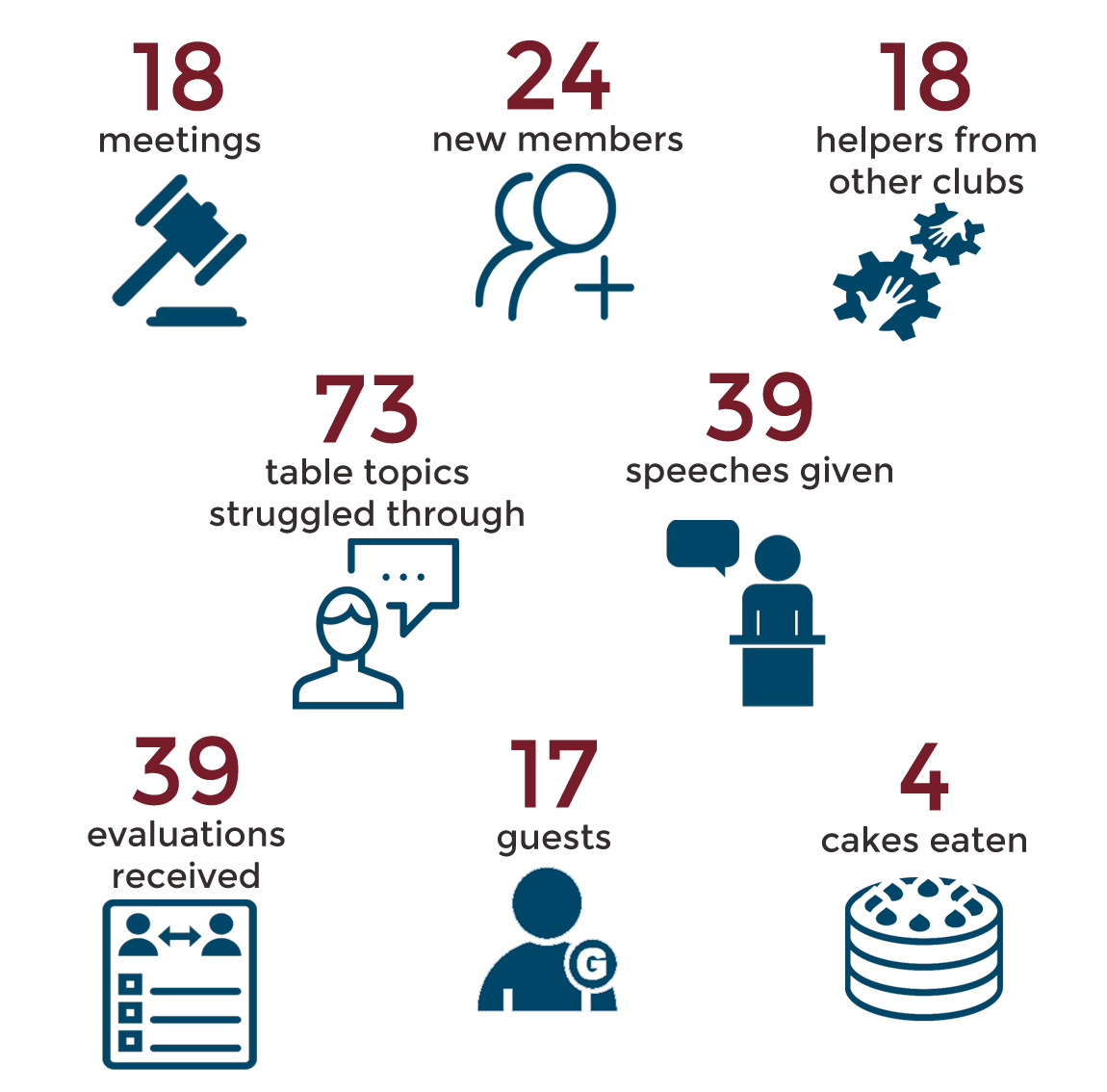 We look forward to having lots more fun (and cake, oh… and learning) together with you in the coming year.
We wish you a happy New Year and lots of speaking success in 2018!