Our meeting on Monday April 24th was filled with Firsts.
Our first new member, Erik, delivered the Ice Breaker. This is the first speech members give at Toastmasters.  Erik took us along on a journey with his entertaining and insightful personal stories.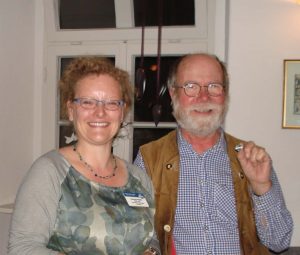 We let our guests try their skills at impromptu speaking in  Table Topics. The Table Topics were also  filled with Firsts. We learned about the sad fate of Bianca's first mobile phone; Azeem's excitement on his first bike; and how Vera enjoyed her first paycheck.
In contrast to the firsts,  were were also treated to a speech delivered by one of the most experienced Toastmasters in the area, Morag.  She has probably done over 70 manual speeches. Her project was from the advanced manual, "Speaking on Video". We watched  as she recorded a training  video on how to create a speech. Basically we were all learning from Morag as she was learning from doing this project.
At the end of the meeting we filled all the roles for the next meeting on May 8th. You can find the next meeting's agenda here and see what you have to look forward to.
Come on out and  visit us.