Captivating speeches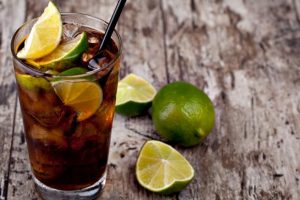 On Monday evening while it was sub-freezing temperatures outside, Ulrike transported the Bamberg Toastmasters into the warm climate of Cuba with her captivating speech.  She showed us that Cuba Libre is not only a cocktail or a revolutionary slogan for freedom, but also a symbol of a way of life.  It was a brilliantly crafted speech!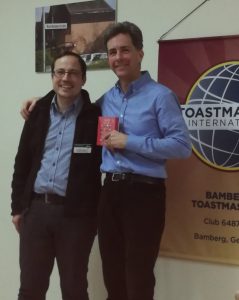 We were treated to 2 other speeches. Jack's speech, 'Don't Wait' was a call to action for us to pursue our dreams.  Frank shared astonishing results of self-hypnosis.  So in just one evening at Toastmasters, we escaped the cold, were inspired and learned something new.
But it didn't stop there. There were also two club contests – the Speech Evaluation Contest and the International Speech contest. These contests are a way for members to  stretch themselves and quickly develop their public speaking and analytical skills.  Yanti was the winner of the Speech Evalutaion Contest. Unfortunately she can't attend the next level, the Area Contest. Luckily Neel will be representing our club at the Area Contest in Erlangen on March 17th.  Good luck Neel!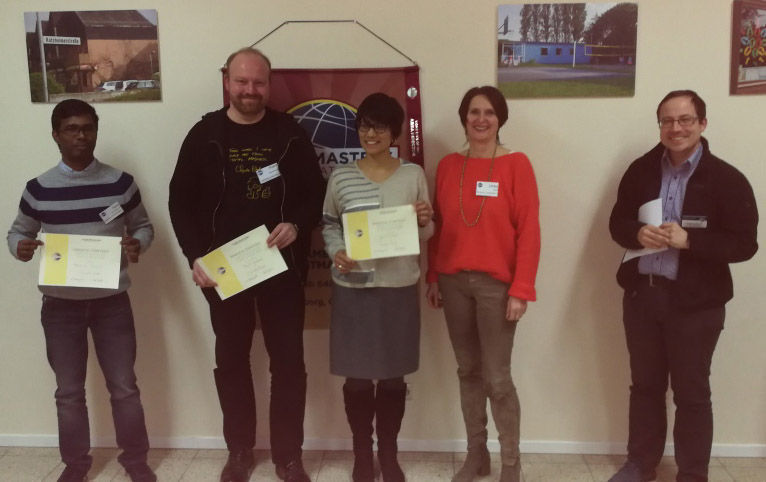 Another highlight of the evening was that Christina returned to the club after her  travels in South America. We look forward to  her stories about her adventures in Chile that she weaves into her upcoming speeches. Welcome back Christina!
It was a great evening of learning in a fun and friendly environment.  Come visit us. We meet on the  2nd and 4th Monday of every month.