Our first ever Fall Contest took place at newly chartered Bamberg Toastmasters. We had candidates in 4 (in words FOUR) disciplines: Humorous Speech English and German & Table Topics English and German. Wow! Below you can see the winners from right to left: Neel (English Speech & Table Topic), Lucie (German Speech), Frank (German Table Topic) and the contest chair Alexandra.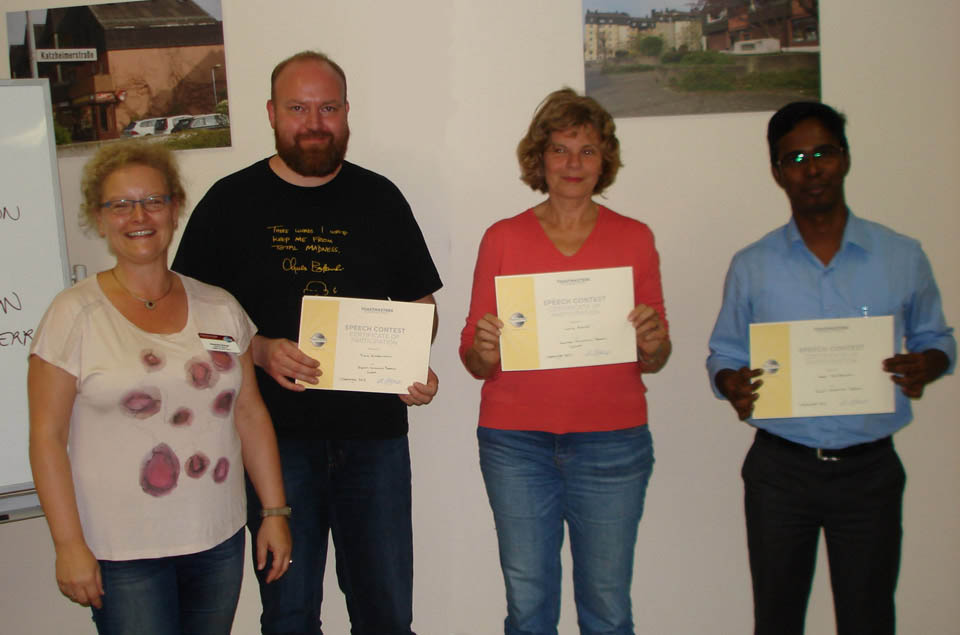 Congratulations! They will now go on to the next level at the Area Conference in Nuremberg on September 23rd. Please be there and support them. Entrance is free. We start at 1.30 pm. Please download the Agenda to find out more and get directions.
We also had 3 guests – all were duly impressed and will be back for more.
This was the first meeting in our new location – and it was blissfully quiet, there are lots of free parking spaces and it is close to the train station.
So what's keeping you? Want to improve your public speaking? Join our next meeting on Sept. 25th at 7.30 pm.