Hurrah for Bamberg Toastmasters!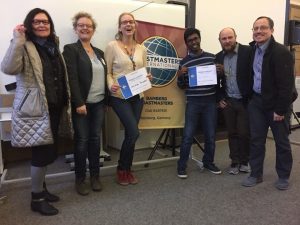 We are so proud of our members, Christina, Neel, Michael and Axel who participated in the are I4 Spring Contest. Christina came first in the German Speech contest with the speech title "Kontext". Neel took first place in the English Evaluation Contest.
Congratulations to both winners! They will represent our club at the next level. The division contest comprises all 25 Bavarian clubs and will take place n April 7th in Munich.
A special thanks to Michael, who was the test speaker for the German evaluation contest. He delivered a humorous speech with style and aplomb and made us laugh. Happy faces all around.
Visit us on March 26th for another great evening.